EXECUTIVE BOARD
President - K. Jaishankar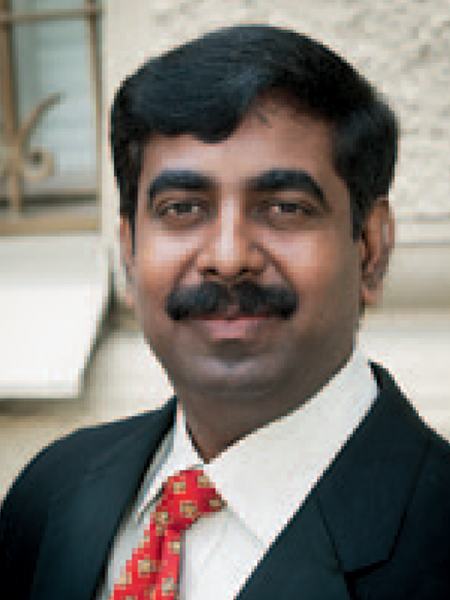 Prof. K. Jaishankar is presently the Professor and Head of the Department of Criminology at the Raksha Shakti University, Ahmedabad, Gujarat, India. He was awarded the NASI-SCOPUS Young Scientist Award, 2012 - Social Sciences. He is the founding Editor-in-Chief of the International Journal of Cyber Criminology and Editor-in-Chief of International Journal of Criminal Justice Sciences. He is the founder of South Asian Society of Criminology and Victimology (SASCV) and Centre for Cyber Victim Counselling (CCVC). He was awarded the Commonwealth Academic Staff Fellowship, 2009-10 tenable at UK, University of Leeds from October 2009 - March 2010. He is a member of the Scientific Commission of the International Society of Criminology (ISC) and was a member of the UNODC (United Nations office of Drugs and Crime) Core group of Experts (15 member group) on Identity related crime (2007-08) and Fellow of the African Centre for Cyber law and Cyber Crime Prevention. He is recently appointed as the International Ambassador of British Society of Criminology (BSC). His areas of Academic Competence are Cyber Criminology, Victimology, Crime mapping, GIS, Communal violence, Theoretical Criminology, Policing, and Crime prevention.
Vice President (Afghanistan) - Ali Wardak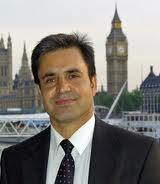 Dr. Ali Wardak was born in Afghanistan, and is graduate in law and jurisprudence from Kabul University, Afghanistan. He obtained his PhD degree from the Faculty of Law, University of Edinburgh (United Kingdom) in 1995. Dr Wardak is currently a Reader (Associate Professor) in criminology at the University of Glamorgan, United Kingdom. His main teaching and research interests focus on comparative criminology, rule of law and the relationships between state and non-state justice systems. From September 2006 to October 2008, he worked for the United Nations Development Fund (UNDP) in Kabul, and co-authored Afghanistan Human Development Report 2007. Dr Wardak has published widely on criminological and Afghanistan related issues, and his publications include three books: Social Control and Deviance: A South Asian Community in Scotland (2000, Aldershot: Ashgate), Transnational and Comparative Criminology (2005, London: Cavendish), and Race and Probation (2006, London: Willan). He has also presented numerous academic papers at major international conferences in Asia, Australia, Europe and in the USA. Dr Wardak speaks, reads and writes in Pashto, Dari/ Persian, Arabic and English proficiently.
Vice President (India) - R. Jayachandran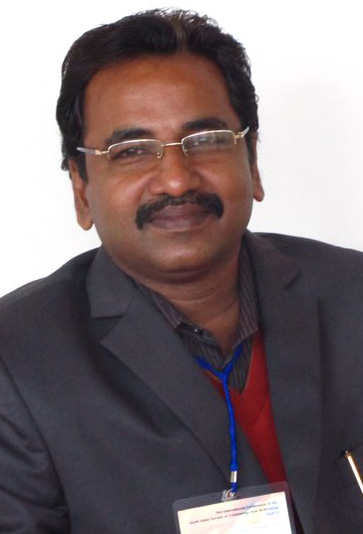 Dr. R. Jayachandran is an Associate Professor and Head at the Department of Hindi, University of Kerala, India. He has special interests in Media and Crime, Literature focusing on Crime and Victimization.

Vice President (Pakistan) - Fasihuddin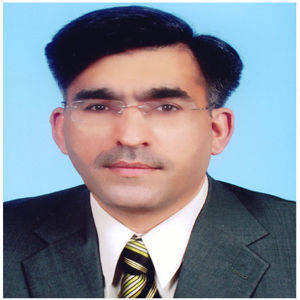 Dr. Fasihuddin is the founder of Pakistan Society of Criminology and Editor-in-Chief of Pakistan Journal of Criminology. He is MBBS, LLB and MA in Political Science with Gold Medal. He is a senior officer of Police Service of Pakistan (PSP) and the author of 'Expanding Criminology to Pakistan'. He presented his field experiences in many international conferences and seminars and visited many countries including USA, UK, Canada, Germany, Italy, Norway, Sweden, Denmark, Turkey, Thailand, Nepal, China and Japan. A number of his papers are published internationally. He is respected as a pioneer of criminological studies in his country where he is constantly engaged through the forum of Pakistan Society of Criminology to bring academics and practitioners of his country to one place and organize the individual efforts of Pakistani researchers and law-enforcement officials into an academically viable whole. He is a member of many international societies of criminology and police forums around the world. His special interests are: police reforms, children and women rights and policing in Pakistan.
Vice President (Bangladesh) - Mahfuzul I. Khondaker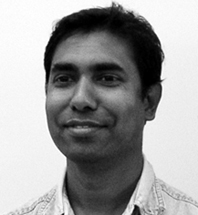 Prof. Mahfuzul I. Khondaker, is a Professor of criminal justice at Kutztown University of Pennsylvania. He has taught in Bangladesh, Indiana University of Pennsylvania, and Fayetteville State University before joining Kutztown University. He has published several articles and book reviews and presented in numerous conferences. Currently he is an editorial board member of the Prison Journal published by Sage. He teaches course on criminology theory, research methodology, juvenile justice, introduction to criminal justice, crime prevention, and comparative justice systems. His research interests include crime and justice issues in Bangladesh, juvenile delinquency, crime and delinquency prevention, crime and perceptions of crime among the South Asian immigrants, women and victimization, and crime in the Third World countries.
Vice President (Nepal) - Yubaraj Sangroula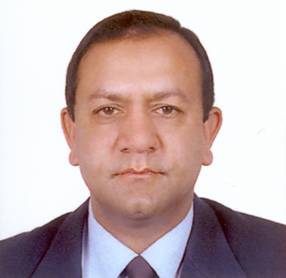 Prof. Yubaraj Sangroula is Executive Director of Kathmandu School of Law, Nepal, since 2000. Currently Dr. Sangroula is engaged in teaching Jurisprudence and Philosophy of Law. Dr. Sangroula worked as a convener of "Security Agencies Modernization High Level Taskforce", from Dec. 2008- Feb 2009, Commissioned by Government of Nepal. He has conducted several researches in Criminal Justice, Victimology and Human Rights. Previously he was Sr. Advisor of Center for Legal Research and Resource Development (CeLRRd) Kathmandu, Nepal, and founder secretary of SALS Forum. He is also member of faculty board of Purbanchal University. He has published number of articles in journals and newspapers. He has written books on the issues of human rights, Nepalese legal system, human trafficking, and gender. Besides these, Dr. Sangroula was a Visiting Scholar of Georgetown Law Center, Georgetown University, Washington, USA. Jan-April 1995; Visited and lectured various universities like Wallenberg Institute, Lund Sweden, 10-12 March 2001; University of Gothenburg, Department of Social Work, Gothenburg, Sweden 13-15 March 2001; Plan International, Sweden to present a Lecture on "Trafficking of Girls and Women in Nepal", 16 March 2001. He was a Consultant of the Office of the Commissioner for Human Rights, UN, and National Police Academy of Nepal for developing Human Rights Training Modules. 2001. Dr. Sangroula has completed his Diploma in Law ( Bachelor Level), 1983 from Tribhuvan University, Nepal Law Campus, Kathmandu, Nepal; Masters in Laws (LL.M) in 1986 from Patna University, India and Ph. D from Delhi University, India. The research part of his Ph.D. was completed from Danish Institute of Human Rights, Denmark.
Vice President (Maldives) - Ibrahim Huzam
Ibrahim Huzam is a coordinator in the Human Rights Commission of Maldives. Ibrahim work at the Education & Media Department (EMD) of the human rights commission of the Maldives (HRCM) since october 2008. His work mainly includes organizing and coordinating awareness programs. This include organizing and conducting workshops for senior officials stationed in various maldivian islands. Also, he is involved with making and contributing to human rights awareness materials used in Maldives and also contributing to media awareness programs. Currently, Ibrahim is involved in a media project, in which the commission is making video ads on the different rights in UDHR (universal declaration of human rights) which is to be aired nation wide. In addition, Ibrahim contributes to some newspapers by writing about social and political issues affecting the community. Ibrahim holds a Bachelors of Science (Honours) Degree in Psychology from the University of Lancaster.
Secretary - Dr. Debarati Halder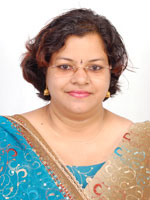 Dr. Debarati Halder is currently the Professor and Head, Centre for Research on Law and Policy, Unitedworld School of Law, Gandhinagar, Gujarat, India. She is the Editor of the Unitedworld Law Journal. She is the (Honorary) Managing Director of Centre for Cyber Victim Counselling (CCVC) and is an advocate and legal scholar. She holds a PhD degree from the National Law School of India University (NLSIU), Bangalore, India. She received her LLB from the University of Calcutta and her master's degree in international and constitutional law is from the University of Madras. She has co-authored two books titled "Cybercrime against Women in India" (SAGE Publishing) and "Cyber crime and the Victimization of Women: Laws, Rights, and Regulations" (IGI Global, USA) and co-edited a book titled "Therapeutic Jurisprudence and Overcoming Violence Against Women" (IGI Global, USA). She has published many articles in peer-reviewed journals and chapters in peer-reviewed books. Her work has appeared in scholarly journals, including the British Journal of Criminology, Journal of Law and Religion, Victims and Offenders; Murdoch University E-Journal of Law; ERCES Online Quarterly Review; TMC Academic Journal (Singapore); Temida and Indian Journal of Criminology & Criminalistics; and edited volumes, Crimes of the Internet, Trends and Issues of Victimology, Cyber Criminology. She has presented her research works at many international conferences including the Stockholm Criminology Symposium held during 11–13 June 2012, the International Conference on Social Media for Good, held during 15–16 May 2015 at Istanbul, Turkey and the World Congress of Criminology held during 15-19, December 2016 at India. She was a resource person in various programmes conducted by the National Commission for Women, unicef, Facebook, Kerala State Commission for Protection of Child Rights, Rajiv Gandhi National Institute for Youth Development, Women Christian College (Kolkata & Chennai), Loyola College, North Eastern Police Academy, Assam State Commission for Protection of Child Rights and Manonmaniam Sundaranar University, Tirunelveli and Jindal Global University, Haryana, India. Debarati's research interests include constitutional law, international law, victim rights, cyber crimes and laws..
Treasurer - E. Enanalap Periyar

E. Enanalap Periyar is presently an Assistant Professor at the Department of Criminology and Criminal Justice, Manonmaniam Sundaranar University, Tirunelveli, India. He continues his PhD thesis in the same department and his thesis focuses on Victim offender relationship in revenge murder cases.
Executive Council Members
(Elected and co-opted)
Dr. R. Sivakumar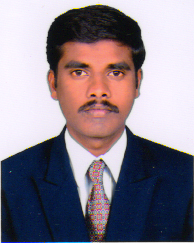 Dr. R. Sivakumar is presently an Assistant Professor at the Department of Criminology and Criminal Justice, Manonmaniam Sundaranar University, Tirunelveli, India. His research interests are Cyber crime, Cyber bullying and Victimology.
Dr. R. Anilkumar (India)
Dr. R. Anilkumar is Coordinator, Childline, Chennai, India.
Kanishka Nawabi (Afghanistan)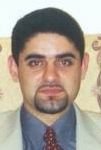 Kanishka Nawabi is an aid worker and researcher, with 10 years' experience in Afghanistan aid delivery process, civil society, peace building and conflict resolution processes. He is also Managing Director of Cooperation for Peace and Unity, an NGO and research institute in Afghanistan. Kanishka joined aid community in 1996, and worked an Afghan NGO in different capacities. In 2002 he joined the Salvation Army in London UK and worked for a project managing the volunteers for the Salvation Army in London. In 2004 he got his LLM from Westminster University with specialization in International Law, Crime and Human Rights. In 2005 he joined CPAU in the current post of MD. He was the co-chair of Human Rights Research and Advocacy Consortium in 2005 and also a Steering Committee member of Agency Coordination Body for Afghan Relief (ACBAR). In 2006 he was elected Civil Society Afghan National Development Strategy (CSANDS) Advisory Board Member. Kanishka carried out or was part of a number of researches including Afghan NGOs Communication Systems (December 2004- February 2005), Advocacy Practices: Afghanistan 2001 Onwards (September - November 2005), Armed Groups and Peace Processes (June - August 2005), Religious Civil Society (June – November 2006), Transformation of War Economies (August – October 2006). He is currently in the process of establishing CPAU representative office in London in order to allow for the better, more targeted delivery of CPAU's research output, and increase the potential for achieving policy change accordingly. Meanwhile, he is working towards another degree on international relations and diplomacy from SOAS, University of London.
N. Karthikeyan (India)
N. Karthikeyan is an Advocate currently practicing at the Madurai Branch of Madras High Court. He completed his LLM Cyberlaw: Information Technology, Law and Society at University of Leeds (UK) and (BA BL Honors) from the School of Excellence, Tami Nadu Dr. Ambedkar Law University, Chennai.
Thangjam Khurshchev Singh (India)
Thangjam Khurshchev Singh is a Research Assistant in the Institute for Defence Studies and Analyses (IDSA), New Delhi. After graduating in Computer Science, he received his Masters degree from the Department of Defence and Strategic Studies, University of Pune in 2003. His specialisation includes terrorist networks and the creation of data banks on terrorism-related issues. He has participated in projects on global and national terrorism at the IDSA. His research interests is in the area of Terrorist networks in South Asia. Currently he is working on the research project "Proliferation of Terrorist Networks in Southern India". His other areas of interest include the development of metrics, theories, net-drawing and new data analysis techniques.
N. Vijaylakshmi Brara (India)
Dr. N. Vijaylakshmi Brara is presently a Reader in Centre for Manipur Studies, Manipur University. The Center's mandate is to focus on the study of Society, Polity and Economy of Manipur in particular and the interactive dynamics with South East Asia and the rest of North East India. Within these three themes the focus area of research are Ethnic Studies, Governance Studies, Conflict Studies and Development Studies. Dr. Brara's areas of academic interests are in the field of Gender dynamics, the cultural studies and the polity. She has been working and researching the North East India for the last 18 years including her doctoral research which was published by Oxford University Press in 1998, entitled "Politics, Society and Cosmology in India's North East". Besides she also has various papers and articles to her credit. She has also worked with the National Women's Commission to bring out a report on the Situational Analysis of Girls and Women in Manipur. She has also been associated with Institute of Social Sciences, New Delhi to work on the local Self-Governments in the North East – especially in the areas of inclusion and exclusion.