Announcements
Dr. K. Jaishankar, President SASCV Wins
NASI-SCOPUS Young Scientist Award 2012 – Social Sciences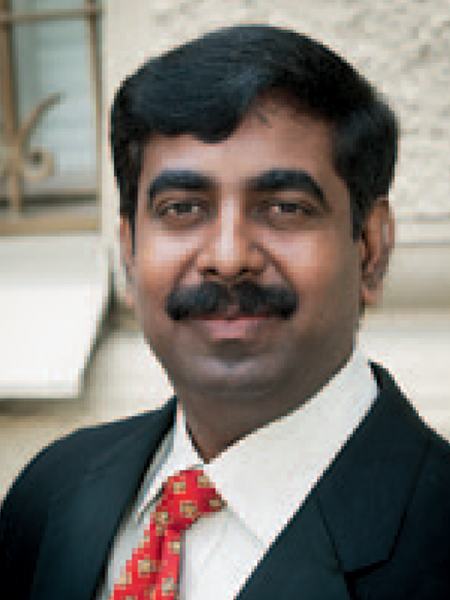 The National Academy of Sciences India (NASI) (founded 1930) and Elsevier's Scopus Young Scientist Award Committee 2012, selected Dr. K. Jaishankar, President - SASCV and Senior Assistant Professor, Department of Criminology and Criminal Justice, Manonmaniam Sundaranar University, Tirunelveli as the Winner of "NASI Scopus Young Scientist Awards 2012 – Social Sciences".

2012 Awardees were selected in nine disciplines, viz., Agriculture, Biological Sciences, Chemistry, Earth, Oceanographic & Environmental Science, Engineering, Mathematics, Medicine, Physics, and Social Sciences. The Award Committee received several applications in the Social Sciences Category from different academic and research institutions across the country, from which the panelists short listed 4 candidates including Dr. Jaishankar after intensive deliberations and scrutiny.

Elsevier provided quantitative analysis using data from SciVerse Scopus, while subject experts from across India assisted in looking at qualitative aspects of the research work of the candidate. The panel looked at: the quality and number of publications, fellowships of academies, awards and grants received, relevance of the scientific work and its outcome, and the overall presentation and discussion at the in person meeting. Special consideration was also given to novel ideas and innovations which have potential for future research.

Following presentations and a questions and answers session, the panel was unanimous in selecting Dr. K. Jaishankar as the winner of "NASI Scopus Young Scientist Awards 2012 – Social Sciences". The Key notes given by the panellists in support of Dr. Jaishankar's award was: Pioneering and collaborative research work, clarity and grasp on the subject work domain and highly aware of related contemporary issues. He will be felicitated with a trophy, a citation and INR 75,000/-.
Launch of the New Website of the Positive Criminology Research Group
The Positive Criminology Research Group
Conferences
Stockholm, Sweden, June 10-12, 2013
The Swedish National Council for Crime Prevention (Brå) hereby invites researchers, policy-makers and practitioners to the Stockholm Criminology Symposium 2013.
Participants are invited to submit papers within the following two themes:
1. Saved from a Life of Crime. Evidence-Based Crime Prevention
Experiences from research, policy and practice on effective crime prevention interventions.
Which crime-prevention interventions work for whom, and under what conditions? Why do they work and are they cost-effective? These are some of the most crucial questions that policy-makers and practitioners pose to the criminological community. While not all of these questions have been fully answered, researchers are certainly not at loss for words. A wealth of knowledge has been accumulated from applied research on the effects of intervention programs on the one hand, and from basic research on the development of criminality and risk and protective factors on the other. A broad range of results and experiences will be presented under the theme Saved from a Life of Crime. Evidence-Based Crime Prevention, in order to promote the further development of both policy and practice and also of the research field itself. The symposium welcomes submissions in the form of research papers and other documented experiences regarding, for example:
· Early-life intervention programs
· Youth crime prevention
· The prevention of reoffending
· Systematic reviews of effects
· Cost-benefit analysis
· Developmental criminology
· Crime in the life course
· Risk and protective factors
· Screening for delinquency
· Longitudinal analyses of criminality
· Applied theory in the field
2. Contemporary Criminology
Studies and practice from contemporary criminology and criminal policy.
A traditional and necessary element of the Stockholm Criminology Symposium is to provide a large number of panels under the theme Contemporary Criminology. The theme offers an updated overview of the current state of the knowledge. We therefore welcome papers from all areas of criminology, crime policy and relevant practices. The participants and their contributions will be allocated to panels according to subject. The invitation is not restricted to any specific field, but might include subjects as diverse as:
Crime trends

Feelings of safety

Fraud

Violence

Economic crime

Drug crime

Victimization

Penal law - construction, implementation and outcomes
· Measuring the efficiency of the police and the justice system
· Monitoring confidence in the police and the justice system
· Police efforts to investigate and counteract crime
· Prosecuting practices
· Systems of sentencing
· Development of correctional services
· International measures to combat crime
Paper submission
All abstracts must be submitted by March 1, 2013. Abstracts must be in English and are limited to 300 words. You will find guidelines for submissions on our website.
There are a limited number of panel sessions. In the case of the number of received papers and panel proposals exceeding the time available for presentations, a committee will review the contributions submitted.
The papers will be assigned to a panel with two or three other papers sharing a common theme or purpose (to the extent that this is possible). Authors are permitted to submit multiple papers and to appear in several sessions. However, the committee reserves the right to exclude second and third papers from authors in order to allow as many speakers as possible to present.
Participants are also welcome to suggest a full panel session, together with other researchers, policy-makers or practitioners. Please submit all abstracts to be included in the suggested panel session, together with a panel session title.
If we are not able to assign your paper(s) to a session, you will be offered the opportunity to display your work at a poster session. The poster session will be held on Monday evening, June 10, 2013. All abstracts (including posters) will be printed in the program book. Abstracts received after the deadline will not be included however.
Submission
All abstracts must be submitted by March 1, 2013. You will find guidelines for submissions at: www.criminologysymposium.com
The Stockholm Prize in Criminology
The Stockholm Prize in Criminology will be presented on June 11, 2013, at Stockholm City Hall.
The jury is proud to award the 2013 prize to Professor David P. Farrington, Cambridge University, UK. The winner will receive the prize sum of at least 1,000,000 SEK.
Registration
To present your paper, you must register as a session speaker in the symposium no later than May 2, 2013.
The Call for Papers is also attached as a PDF.
Welcome!
Anna Westphalen
Symposium Coordinator
The Stockholm Criminology Symposium
Tfn: +46 (0)8 401 87 82
Cell: +46 (0)70 419 35 01
Links of Criminology/Victimology Societies who endorsed SASCV
American Society of Criminology
British Society of Criminology
Criminological and Victimological Society of Southern Africa